How to create a dashboard with Facebook Business Manager?
Facebook Business Manager is a great centralized space where you can see all the ad accounts and Facebook pages you manage. When it comes to reporting, Facebook Ads is the integration you need to use in order to display your ads data.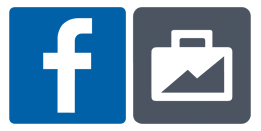 1 – Getting ready
Facebook Business Manager does not have its own API, it's the same API as Facebook Ads.
This is why you need to connect your Facebook Business Manager account through Facebook Ads. You can see the details of DashThis' Facebook Ads integration here.
Also, once you've connected the source into DashThis, the logo that appears under Integrations in use is that of Facebook Ads, and not of Facebook Business Manager. It's normal and all good.
2 – Connect the integration
To connect your Facebook Business Manager account, you need to go through Facebook Ads.
Once in your DashThis account, go under the Integrations section and click to add Facebook Ads.


You'll be redirected to connect your personal account. Sign in as usual.
Once you've signed in, you're done! The data sources are automatically connected to your DashThis account. You can now create dashboards!