When customizing the columns in your Facebook Ads Manager, you can choose from a great list of KPIs. In the Conversion category, you can choose between standard events and custom conversions. These KPIs are very valuable since they allow you to display data specifically related to precise conversion strategies and events that you put into place.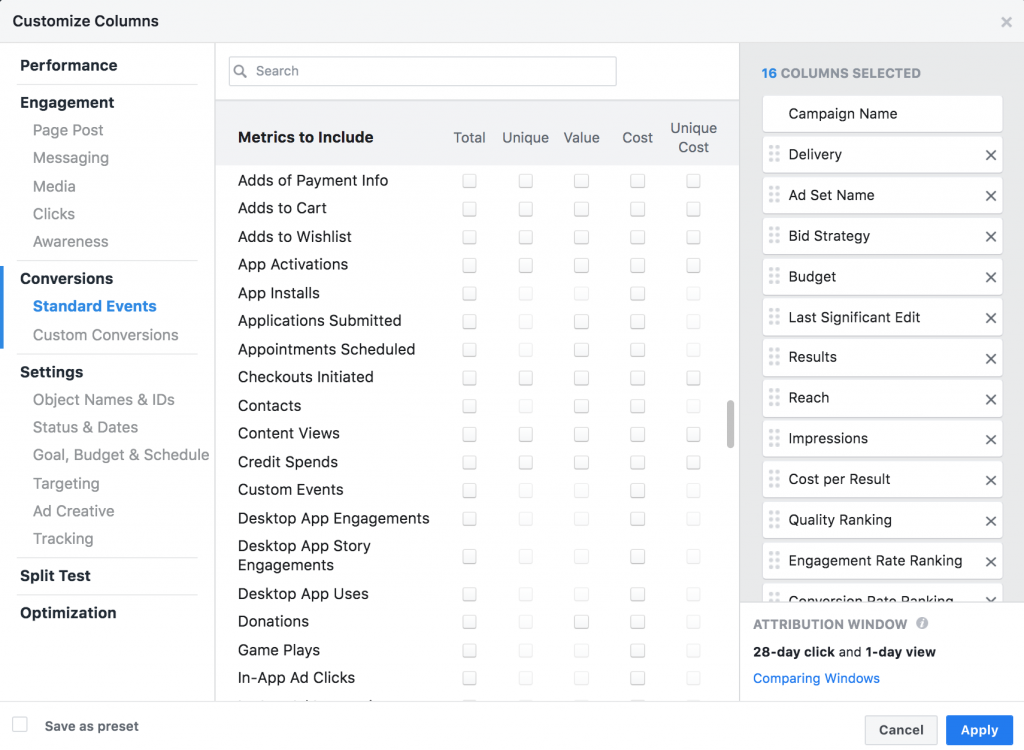 Back into DashThis, when creating a Facebook Ads widget in your dashboard, here is how you can display your actions and conversions metrics.
1- Standard events
When creating a widget, open the metrics dropdown menu.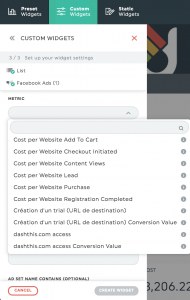 Most of the standard conversion events are already available from this dropdown menu. Enter what you're looking for in the search bar to see if you can find it (ex. comment, landing page view, link click, etc.).
To learn more about the full list of KPIs, please look at this article.
2- Custom Conversions
If you can't find the metric you're looking for in the metric dropdown menu, then select the "Actions" metric.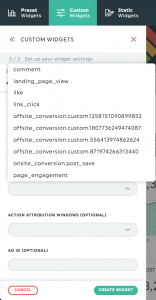 A new drop-down menu will appear right beneath the first ones called "Specific Action Types". Here you will be able to find the exact event or conversion you are looking for.


However, some action types won't have any names but will appear like this: "offsite_conversion.customXXXXXXX" or "onsite_conversion.customXXXXXXX". In order to find to which event or conversion it is referring, go in your Facebook Events Manager and click on "Custom Conversions".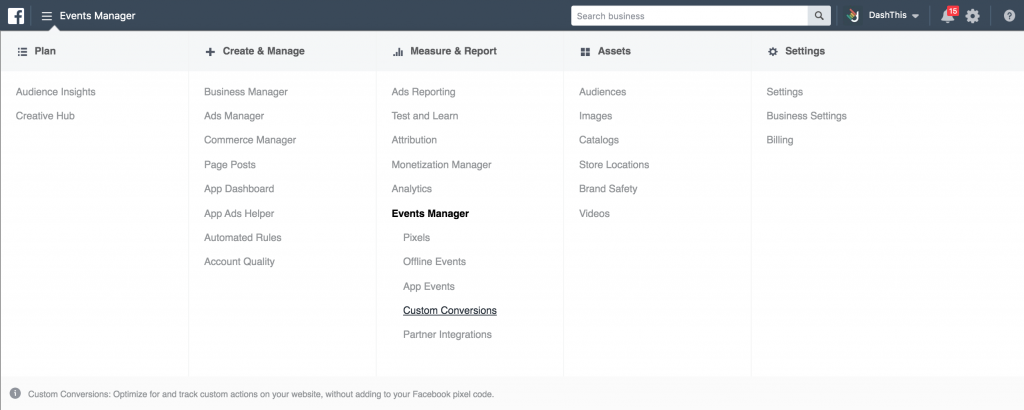 Look at the events or conversions IDs and look for the same IDs in the action types names in DashThis.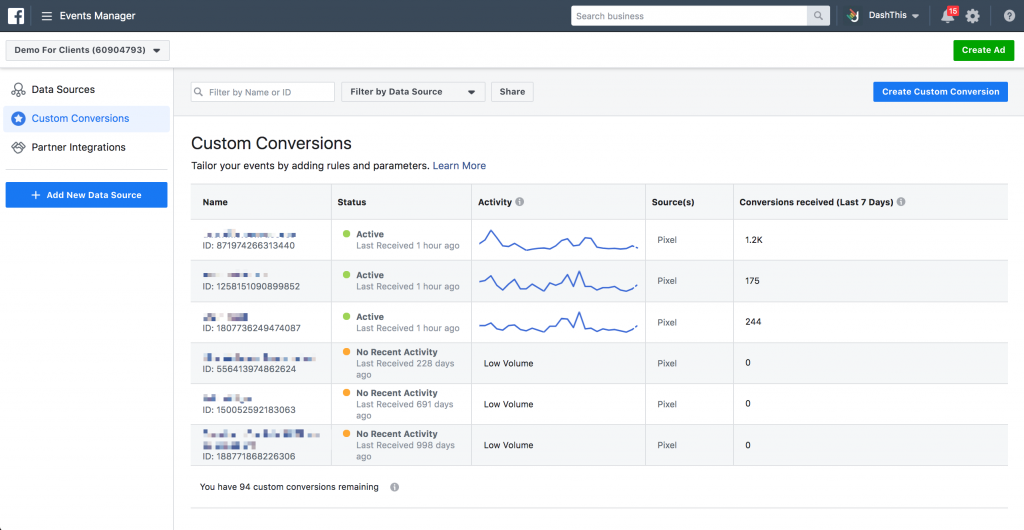 The same steps can be used for four different metrics depending on what you want to measure:
Actions
Cost per Any Action
Cost per Unique Action
People Taking Actions
3- Notes
Please note that for the event/conversion to appear, you must have valid data at some point in your Facebook Ads Manager account for this particular metric.
You can also use those metrics with the dimension "Action Type" if you want to show the total Actions measured on each event or conversion.
Shared Items metrics can be found under the "Action Type" specific dropdown menu, under the name "omni_XXX". For example, "omni_purchase" corresponds to "Purchases with Shared Items".
Should you have any questions regarding events and custom conversion for Facebook Ads, please reach out to our Support Team.


---
What's next:

What are the default attribution settings for my Facebook Ads dashboards?