It's easy to create a great paid search custom dashboards using Bing data! On top of that, you can even mix both Adwords and Bing data sources into a single report.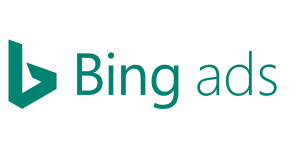 1 – Connect your account
It's very easy to connect your Bing Ads account to DashThis. It requires only 2 quick steps:
1- In the Integration Manager, choose Bing Ads and click on Add.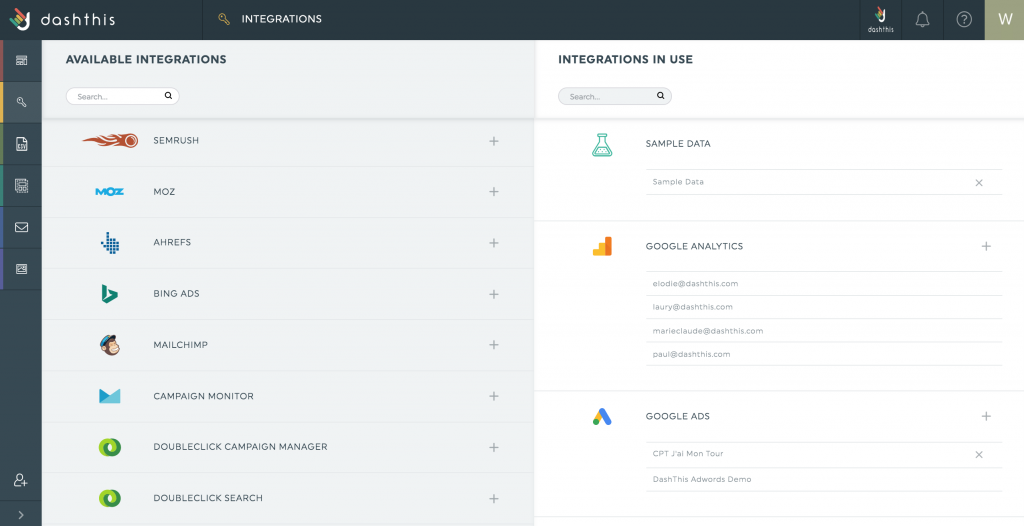 2- You're then redirected to Bing Ads (aka Microsoft). Sign in as usual and allow DashThis to access your Bing Ads data (don't worry – we only use it to generate your dashboards!).
As a sign of success, your account now appears under the section Integrations in use in DashThis, on the right side of your screen!
You're all set and done to create dashboards now!
2 – KPIs, metrics, and dimensions
The following standard KPIs are available from the Preset Widgets drop-down menu:
Average CPC
Average CPM
Clicks
Conversion Rate
Conversions
Cost
Cost Per Conversion
CTR
Impressions
Top Ad Groups (Clicks)
Top Campaigns (Clicks)
Top Keywords (Clicks)
The available metrics and dimensions are:
Metrics:
Ad Clicks
Ad Cost
Ad Impressions
Average Ad Position
Budget Lost Impression Share
Click-Through-Rate (CTR)
Conversion Rate (Leads/Clicks)
Cost Per Click (CPC)
Cost Per Conversion
Cost Per Thousand Impressions (CPM)
Goal Completions Total (Conversions)
Impression Share
Return on Ad Spend (ROAS in $)
Return on Ad Spend (ROAS in %)
Revenue
ROI (Revenue vs Cost)
Dimensions:
Ad Group
Ad Network
Campaign
Device
Keyword
Campaign Label
Our support team is always there for you if you have any questions!
You're still not a DashThis user? Try our tool for free!