Instagram Insights allows you to see engagement analytics that can improve your business marketing strategies. The good news? You can connect these insights to your reports seamlessly!
Integrate Instagram Insights into DashThis


Permissions: In order to successfully connect Instagram Insights to DashThis, you need to have a business or creator account on Instagram to view insights. Learn how to set up a business or creator account.

Keep in mind that you'll only see insights for content you've posted since you converted to a business or creator account. You can also tap the drop-down at the top of the screen to choose if you want to view insights for your selected preset or custom timeframe within the past 90 days.


Should you need more information about users and permissions, please go to Meta's help center.
Step 1 - Go to DashThis and click on the integrations page

Step 2 - Scroll down the list of available integrations and click on ADD + beside Instagram Insights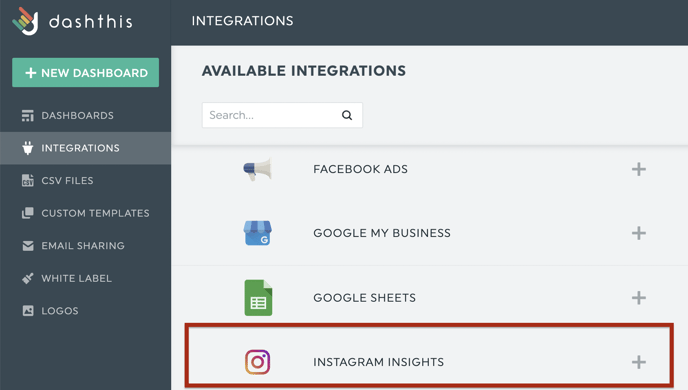 Step 3 - Sign in to your Facebook account


Important: When connecting Instagram Insights to DashThis, it is normal that you have to connect with your personal Facebook account. The list of pages managed by your business can be found in the Meta business settings.

Step 4 - Confirm your Facebook account by clicking on Continue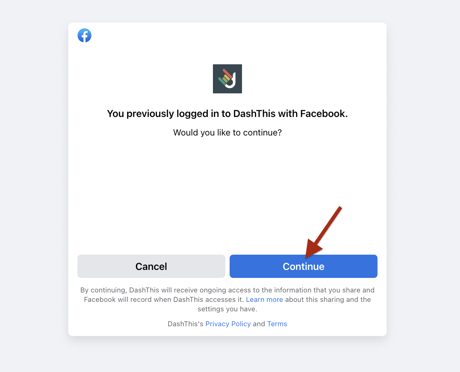 Step 5 - Confirm Meta - DashThis integration setup

In the last step, you'll be able to confirm which pages you want to import data from. It's important that you select every page you're likely to pull data from; DashThis won't be able to access data from any page for which you don't check this box.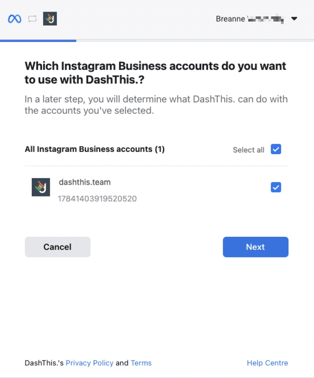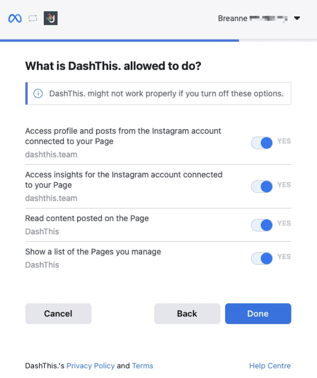 Once satisfied, click on "OK". You'll then be brought back to your DashThis account.


Now you can create reports with Instagram Insights 🙌 Not sure which data to import? No problem! We created a periodic dashboard template to help you. Simply go to your Dashboard manager page and click on Create Dashboard, search through the periodic templates or search for the integration's name, and find Instagram Insights Report.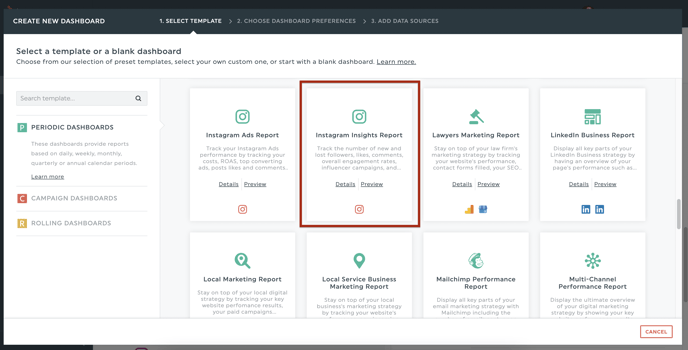 ---
At any time, whether the integration is connected or not, you can modify your page permissions in DashThis, however, please note that this may cause data display limitations in your dashboard.


1. In the integrations manager, click ADD + beside Instagram Insights
2. Connect with your personal Facebook account
3. Click on Edit Settings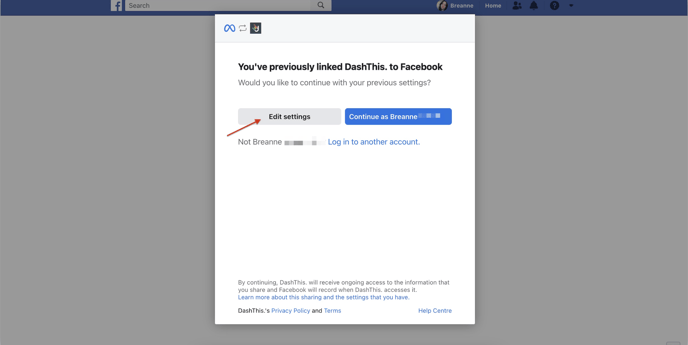 4. Select the Instagram Business account.s and click NEXT
5. Select the pages you want to use with DashThis and click NEXT
6. Update your page settings accordingly and click DONE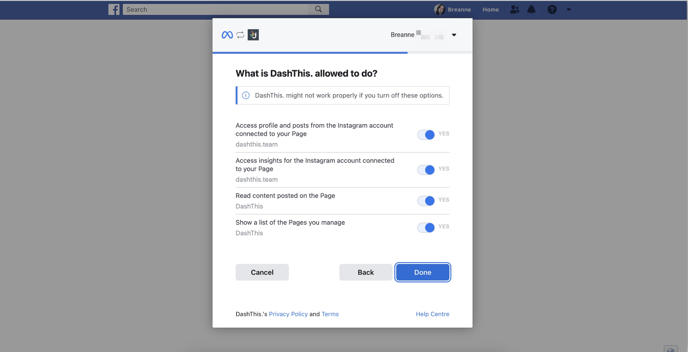 Should you need any assistance with Instagram Insights, please reach out to our Support Team 🤘
---

What's next:
Instagram Insights metrics and dimensions
Instagram Insights notes/limitations