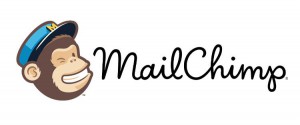 MailChimp is a well-known email marketing service provider having more than 3.5 million users. More than 4 billion emails are sent each month using this service! Many of our users rely on MailChimp for their email marketing, which is why we integrated MailChimp into DashThis.
1 – Connect your account
It's very easy to connect your MailChimp account to DashThis. It requires only 2 quick steps:
You're then redirected to MailChimp. Sign in as usual and allow DashThis to access your MailChimp data (don't worry – we only use it to generate your dashboards!).
As a sign of success, your account now appears under the section Integrations in use in DashThis!
You're all set and done to create dashboards now!
2 – KPIs, metrics, and dimensions
The following standard KPIs are available from the Preset Widgets drop down menu:
Top Campaigns (Unique Open Rate)
Top Mailing Lists (Member Count)
Unique Open Rate
Users who Clicked Rate
The available metrics and dimensions are:
Metrics
Bounce Rate
Emails Sent
Fans
Hard Bounces
Link Clicks (available only with the Popular Link dimension)
List Member Count
Opens
Soft Bounces
Unique Open Rate
Unique Opens
Users Who Clicked
Users Who Clicked Rate (Clicks/Opens)
Users Who Clicked Rate (Clicks/Recipients)
** There is no data history for the List Member Count, but we keep it so your List Member Count will evolve in time. **
Dimensions
Campaign
Mailing List
Popular Links (available only with the Link Clicks metric)
Region (available only with the Total Opens metric)
3 – Historical data
MailChimp's API only allows reporting softwares to automatically retrieve data in real time when requested. No historic data can be retrieved.
Therefore, in order to have the most accurate data collected for a particular campaign, we recommend you create a new widget as soon as you launch your campaign, and filter it by its campaign name. This will allow you to monitor a specific metric for that particular campaign.
Please see image below for a visual reference.