How to connect with Mailchimp
Mailchimp is a well-known email marketing service provider that has more than 11 million users. Over 4 billion emails are sent each month using this service!
Integrate Mailchimp into DashThis
Permissions: To successfully connect your Mailchimp account to DashThis, you need to have an Author role. Should you need more information about users and permissions, please go to the Mailchimp roles and permissions article.
Step 1 - In DashThis, go to the integrations page and click on ADD + beside Mailchimp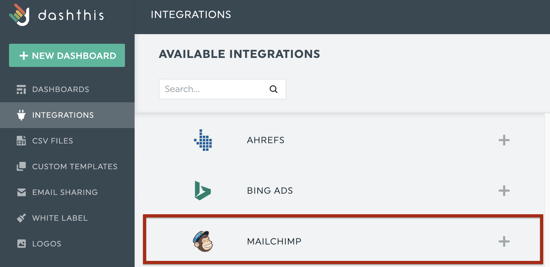 Step 2 - You're then redirected to Mailchimp's sign-on page. Sign in as usual and allow DashThis to access your Mailchimp data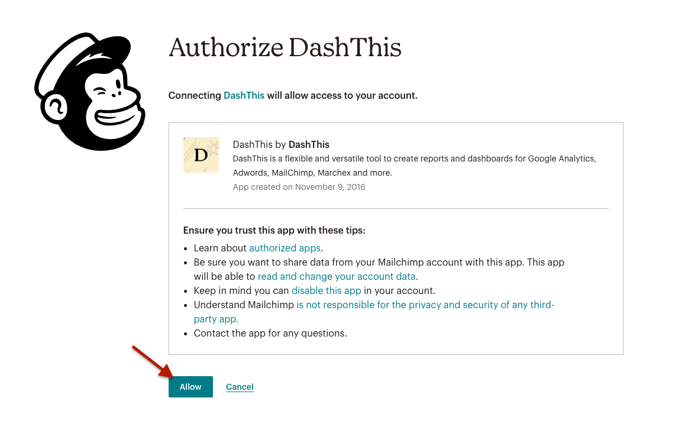 Now you can create reports with Mailchimp 🙌 Not sure which data to import? No problem! We created a periodic dashboard template to help you. Simply go to your dashboard manager page and click on Create Dashboard, search through the periodic templates or write the integration's name, and find Mailchimp Performance Report.