Campaign Monitor is a well known email marketing service provider with more than 800K users. More than 1.3 billion emails are sent each month using this service; many of our users rely on Campaign Monitor for their email marketing


That's why we found it important to have Campaign Monitor API in our system: you can create dashboards and reports using various Campaign Monitor metrics and dimensions.
1 – Connect your account
It's very easy to connect your Campaign Monitor account to DashThis. It requires only 2 quick steps:
1- In the Integration Manager, choose Campaign Monitor and click on Add.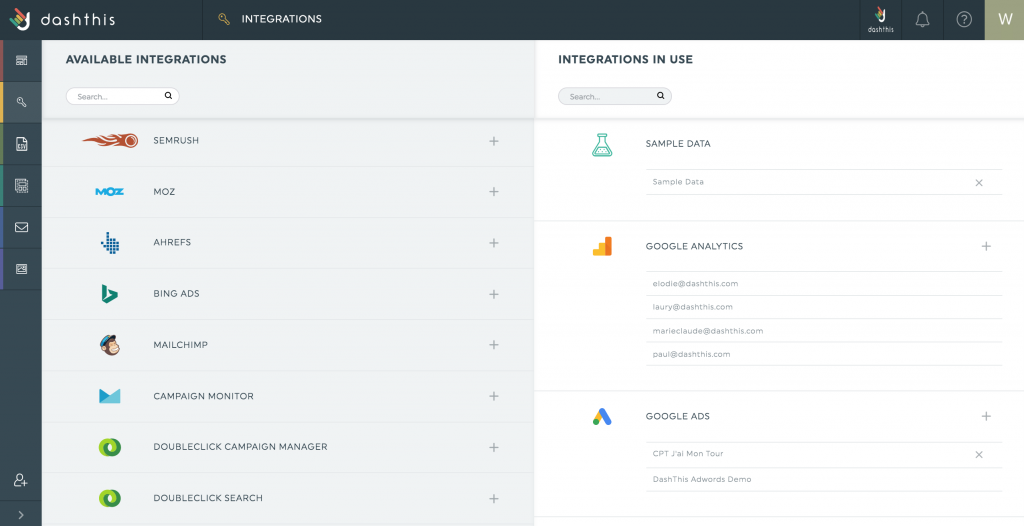 2- You're then redirected to Campaign Monitor. Sign in as usual and allow DashThis to access your Campaign Monitor data (don't worry – we only use it to generate your dashboards!).
As a sign of success, your account now appears under the section Integrations in use in DashThis!
You're all set and done to create dashboards now!
2 – KPIs, metrics, and dimensions
The following standard KPIs are available from the Preset Widgets drop down menu:
Top Campaigns (Unique Open Rate)
Top Mailing Lists (Member Count)
Unique Open Rate
Users who Clicked Rate
The available metrics and dimensions are:
Metrics
Bounces
Bounce Rate
Emails Sent
Forwards
Likes
List Member Count (Fans)
Mentions Count
Spam Complaints
Total Opened
Unique Open Rate
Unique Opens
UnOpens
Users Who Clicked (Clicks)
Users Who Clicked Rate (Clicks/Opens)
Users Who Clicked Rate (Clicks/Recipients)
Unsubscribed
Dimensions
Campaign
Mailing List
Popular Links (can be queried only with the Users Who Clicked metric)
Our support team is always there for you if you have any questions!
You're still not a DashThis user? Try our tool for free!