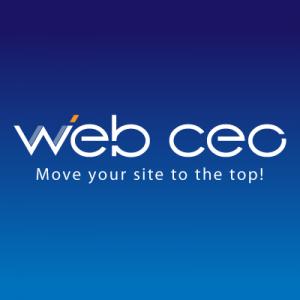 WebCEO is a SEO / Internet marketing tools provider, and yes, we have its native integration in our system.
1 – Connect your account
a. Get the API Key
The first step to complete in order to add your data from WebCEO to DashThis is to generate an API Key.
To access the WebCEO API, you need to subscribe to the Agency Unlimited Plan.
Go to the API Access page in your WebCEO account. (My Account > API).
Copy the API Key.
b. Add WebCEO to DashThis.
With your API Key in hand, you have everything you need to connect your WebCEO account to DashThis!
In the Integration Manager, choose WebCEO and click on Add.


A window appears at the right-hand side of the screen. Give your account the name you want in the first box, and enter your API Key in the second box. Click on Add.
This is it! You can now create dashboards with your WebCEO data!
2 – KPIs, metrics, and dimensions
The following standard KPIs are available from the Preset Widgets drop down menu:
Ranking distribution (Bing)
Ranking distribution (Google)
Ranking distribution (Yahoo)
Top Keywords by ranking (Bing)
Top Keywords by ranking (Google)
Top Keywords by ranking (Yahoo)
The available metrics and dimensions are:
Metrics
Organic result
Bing Result
Google Results
Backlink Count
Dimensions
Ranking Distribution
Top Keywords rankings
3 – Notes
By default, our API uses the same data as the one set up in your WebCEO account.
You can make changes to the geographic data by going to your WebCEO settings. Select the data you need, and the changes will apply to your dashboards!
In your WebCEO account, you can also change the scan scheduling date for the keyword crawling which is by default set to run on a weekly basis. However, when changing this setting, keep in mind that it will impact the data displayed in your dashboards.
For example, if you choose to run this scan scheduling once a month, and you have weekly reports in your DashThis account, 3 weeks out of 4, your widgets will show no data since the scan scheduling would have been run during only 1 of the 4 weeks.
Our support team is always there for you if you have any questions!
You're still not a DashThis user? Try our tool for free!