How to access plan and billing information?
You can access your plan and billing information at any moment. Change the payment frequence, your plan, and see the invoice information at the same place.
You can access the Plan & Billing section from the Profile dropdown menu.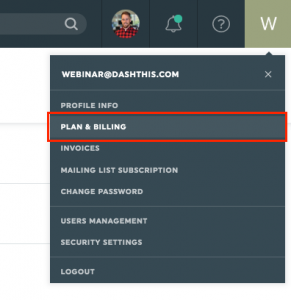 Once in the Plan & Billing section, you can perform multiple actions related to your account :
Change the email address receiving billing notifications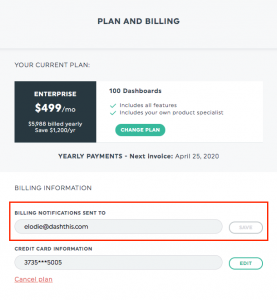 Add / Update credit card information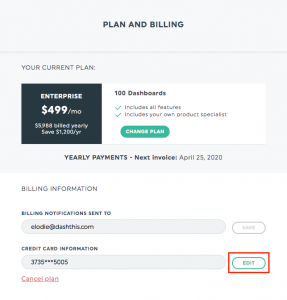 Upgrade / downgrade your plan
This article will explain all you need for this step: How to change a plan at anytime?
You can also access to your past invoices by going into the Invoices section located in the same Profile dropdown menu.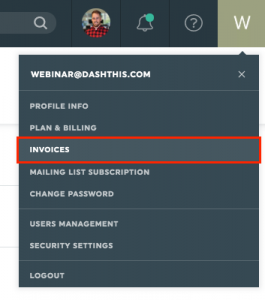 If you ever encounter an error, or need to add a specific information in a given invoice, contact us or drop an email to your product specialist through the Support dropdown menu. (S)he will help you do that!