Which permissions are needed to connect Google Analytics in DashThis?
Depending on each API, you need a certain level of permissions in order to connect an integration in your DashThis account and create your reports.
Google Analytics' API is very permissive and you only need the "Read & Analyze" access in order to connect Google Analytics in DashThis, as well as create reports and widgets with your properties' views.

To make sure you have the right level of permissions, you can go in the "Admin" section of your Google Analytics account.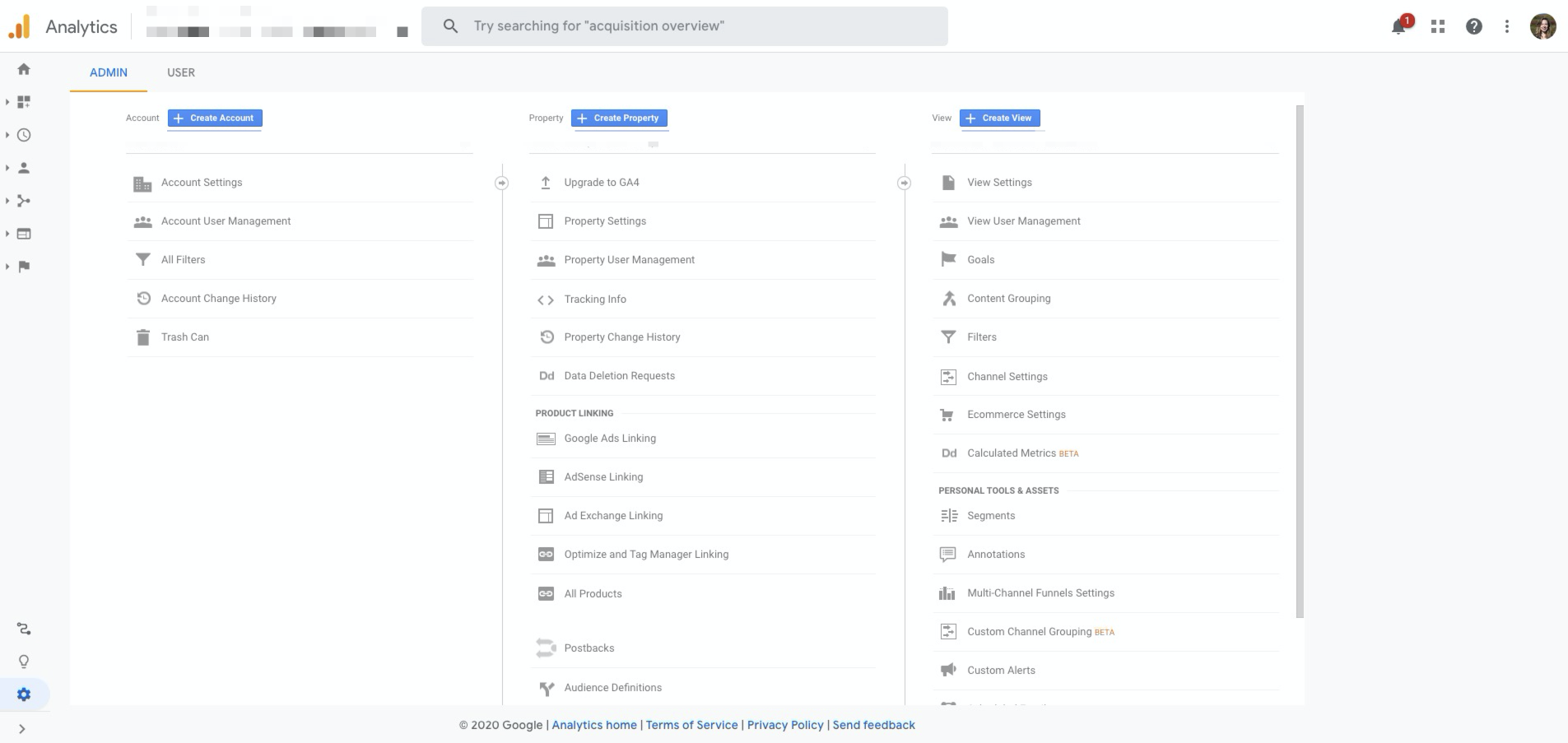 From there, click on "Account User Management" where you'll be able to view all your users and their permissions individually.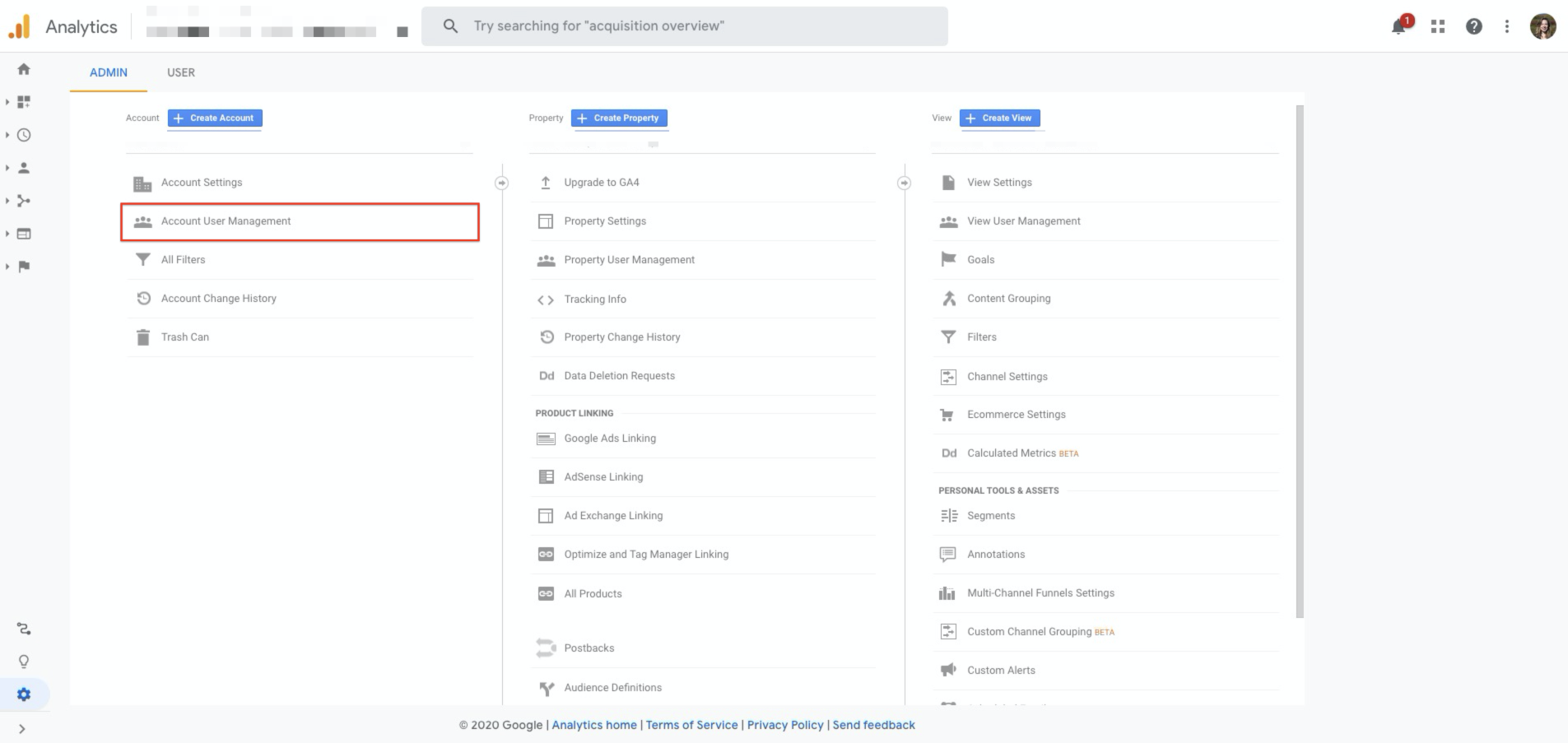 Learn more about the access levels available in Google Analytics.