You've created the perfect dashboard for yours clients or your boss – and it looks great! It's now time to show your results by sharing the report.
Watch this short video to learn how to share your dashboard:
1 – Automatic email dispatch
In order to reduce the number of tasks you have to think of every day, you can set an automatic email dispatch. Your report will be sent on the day you want, with the frequency you choose, to whomever you want. So awesome!
To schedule the auto send, open your dashboard and click on the share icon located in the top-right corner. You can then select the "share by email" option.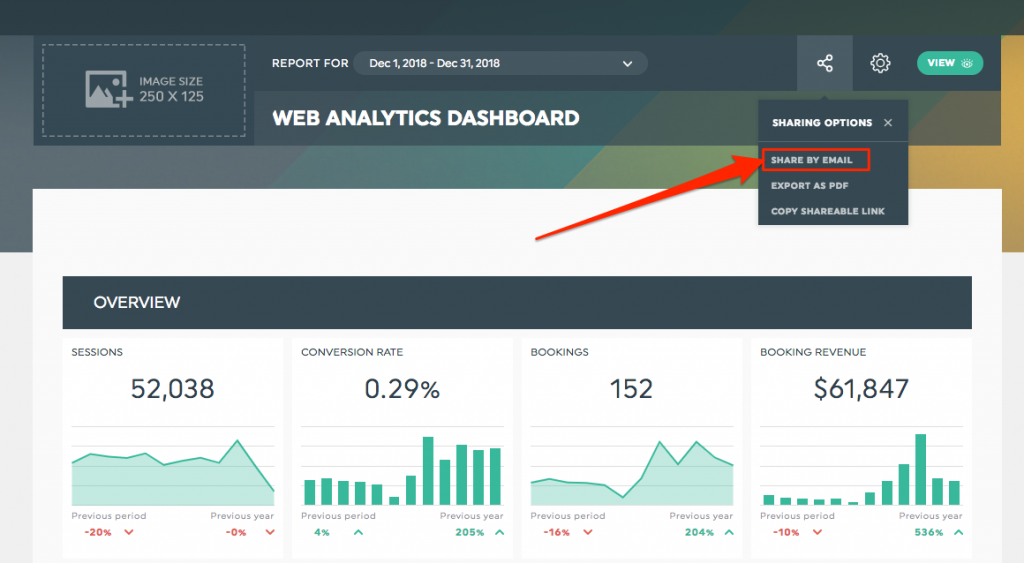 In this panel, you can either send an email only once or schedule an automatic dispatch and choose the frequency you prefer.
You can add an additional note to customize the content of your email and even include a PDF version of your dashboard.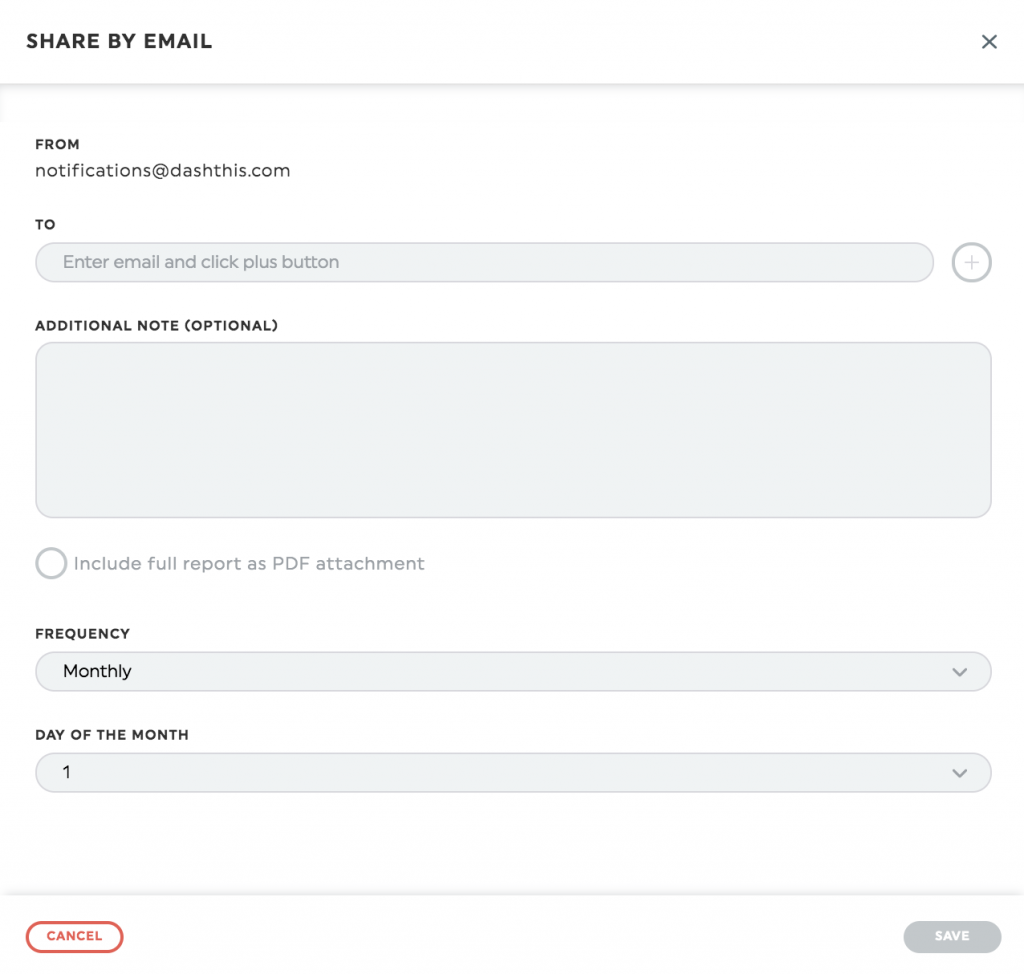 Here is an example of the email that the recipient(s) will receive. They will have the ability to click on the "See your report" option in order to open the live dashboard in View Mode.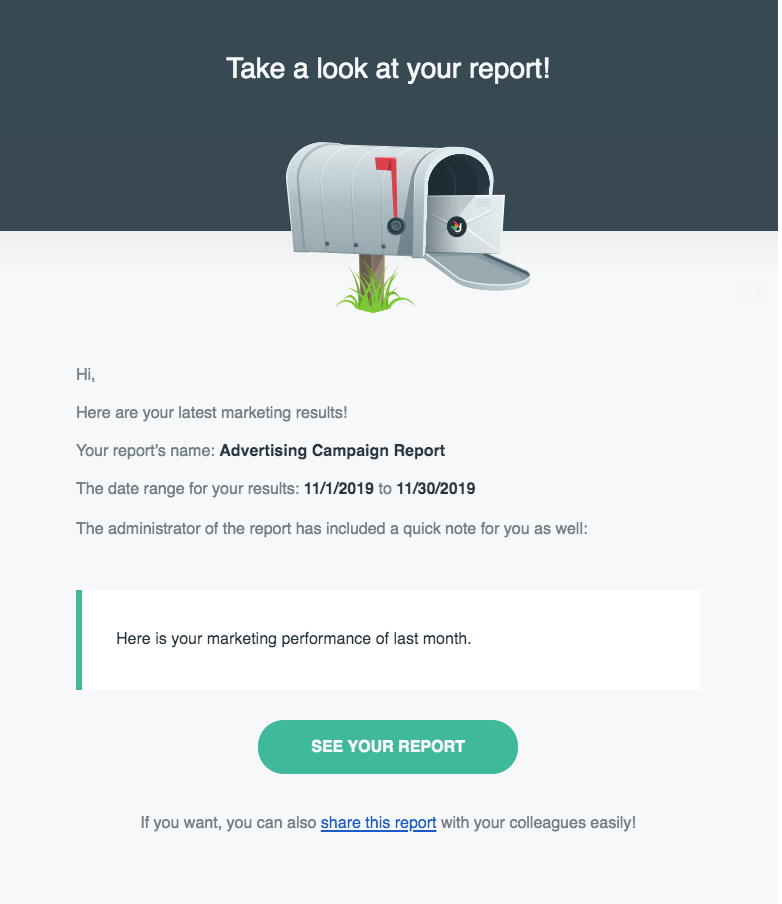 In case of an scheduled automated dispatch, you can change the settings whenever you want in the Email Sharing section if you want to. Learn more on scheduled automated dispatch in this article.
2 – Export as PDF
At any moment, you can decide to export your dashboard as a PDF file to save it on your device.
To download the PDF file, simply click the Export as PDF option in the Sharing Options menu.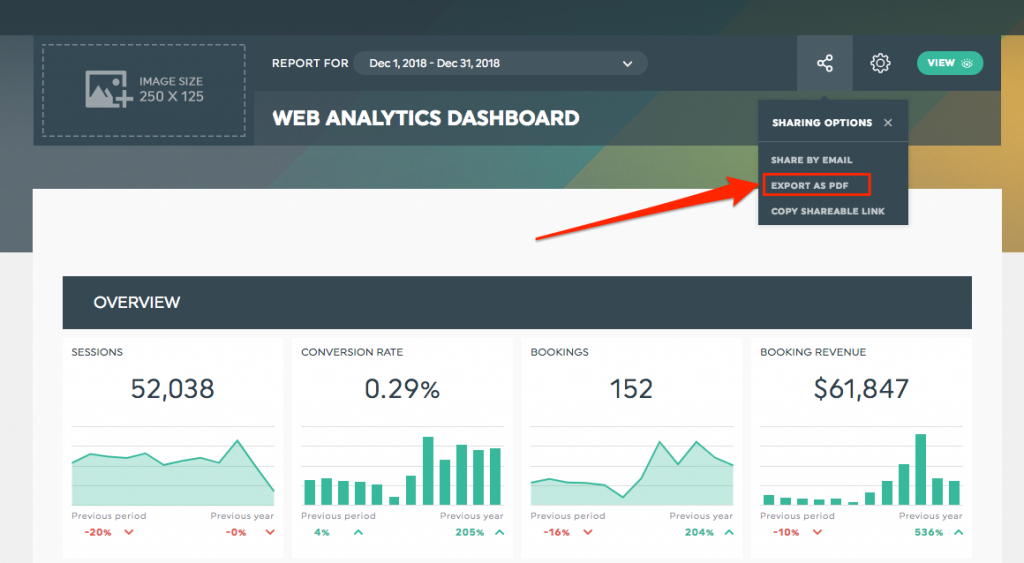 **Please note that this export can last a couple of seconds until the PDF will be available to save among your files.
3 – Copy URL link
You can copy the URL link for a dashboard as well as for an entire group.
In the dashboard manager, find the dashboard or the group of dashboards you want to share. Click the icon next to the dashboard or group name and choose the option Copy URL link. The dashboard or group URL link will be copied to your clipboard. You can then paste it and send it to the people you want to.
You can also find this same option under the Sharing Options menu inside your dashboard.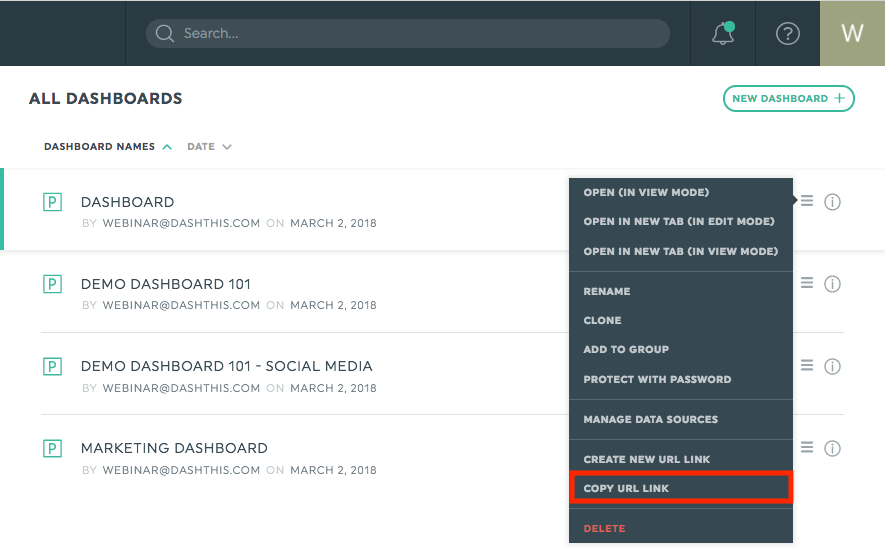 When your clients will access your dashboard through the URL link, they will access an incognito view mode in which all DashThis edit functions are removed.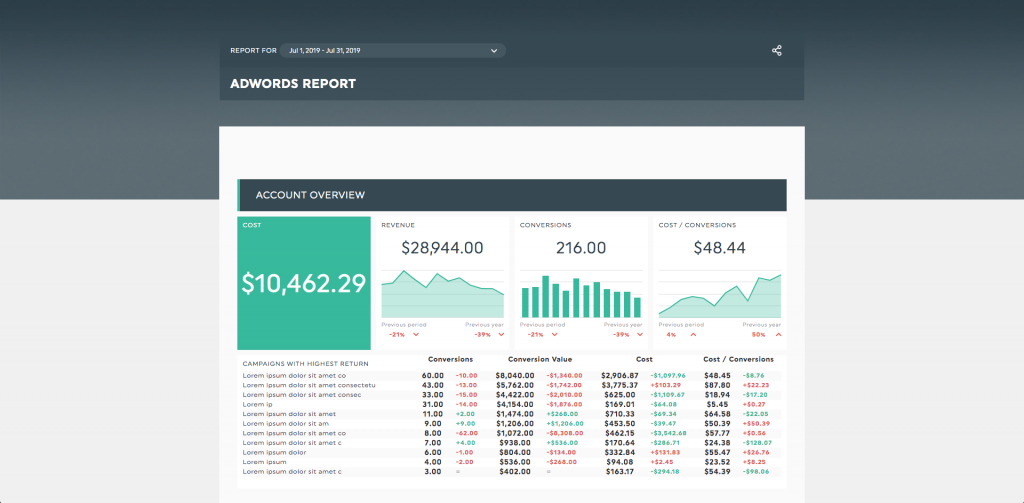 The standard dashboard or group URL link contains the dashthis.com domain. If you want, you can have your own URL, we offer a customized white label solution, so your dashboards URL can be branded to your company: reports.yourcompany.com. Our website contains all the info you need on our white label solution!
Let the world see your awesome dashboard!