How to schedule an automatic report dispatch by email?
Sending a report by email or scheduling its automatic dispatch is really easy. Here is how to do it.
Open the "Sharing Options menu in the top right corner of any report, and click on "Share by email" to start setting up your automatic dispatch.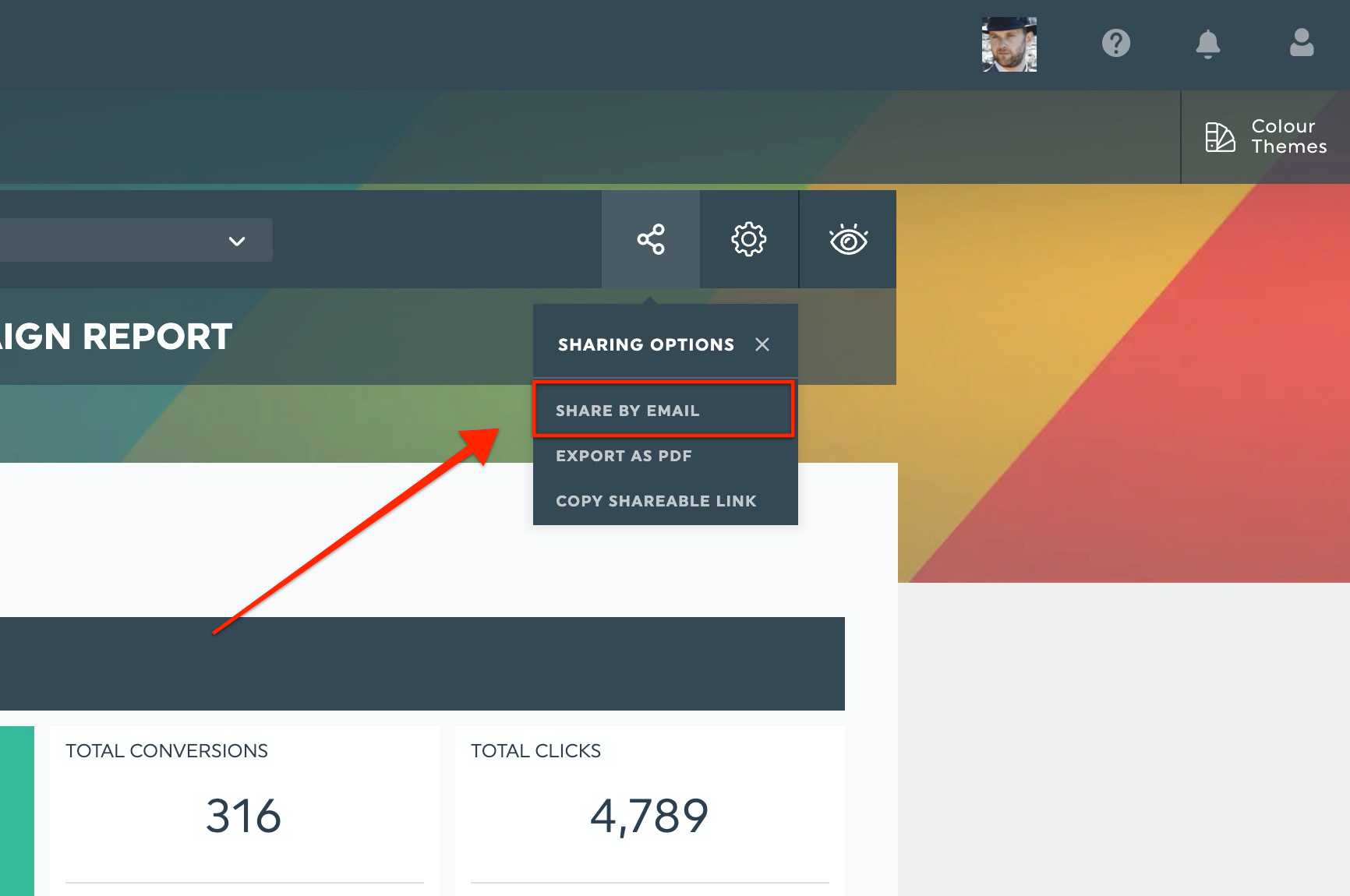 In this panel, you can provide the recipient's email, set the frequency at which the report should be sent, and even choose the period you want to share!

You can add a note to your email, which will always be included when an email will be send.
Finally, you can include a PDF version of the dashboard in each future email.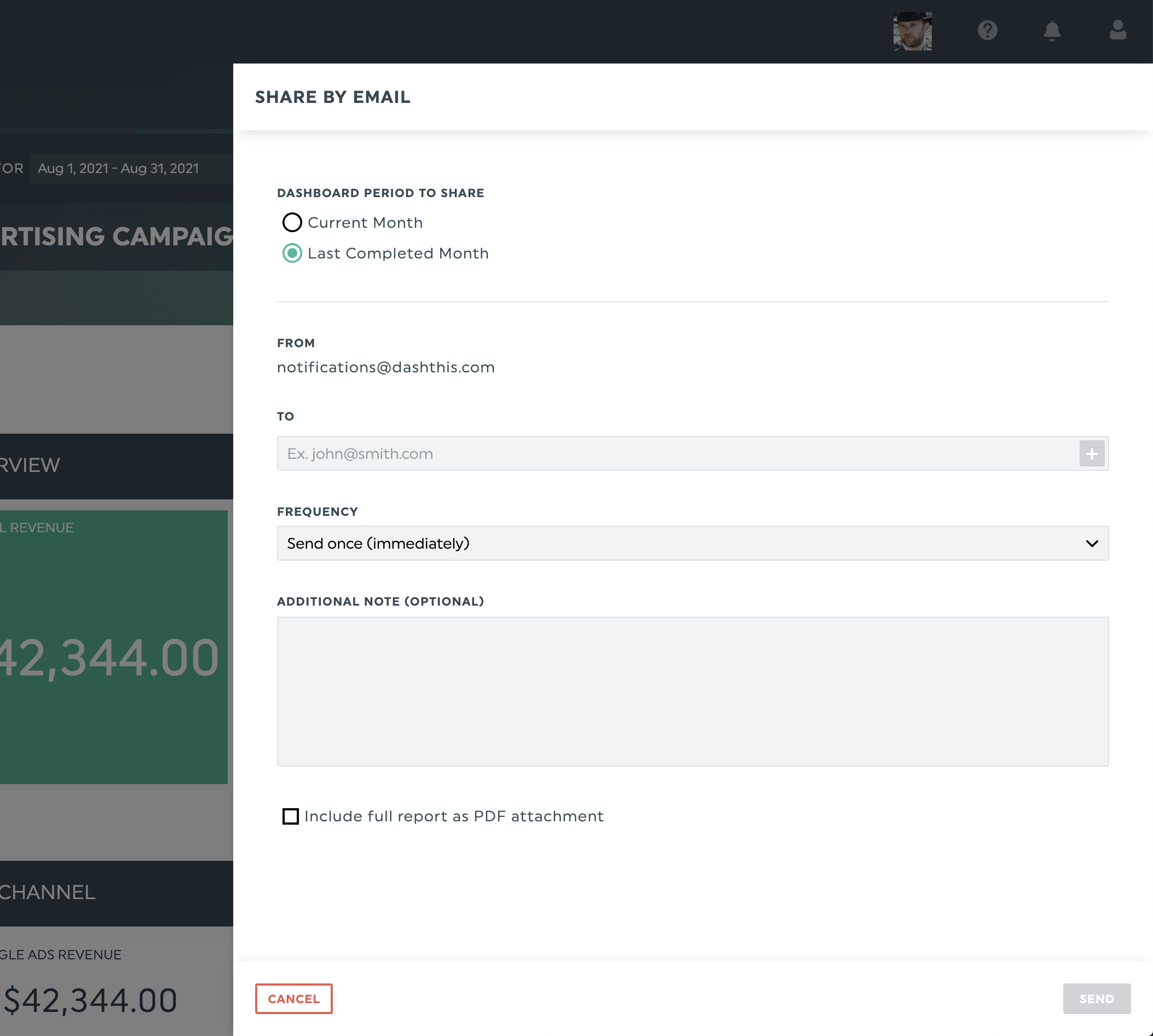 Once saved, you can manage all scheduled dispatches in your account using the Email Sharing Settings option in the left menu.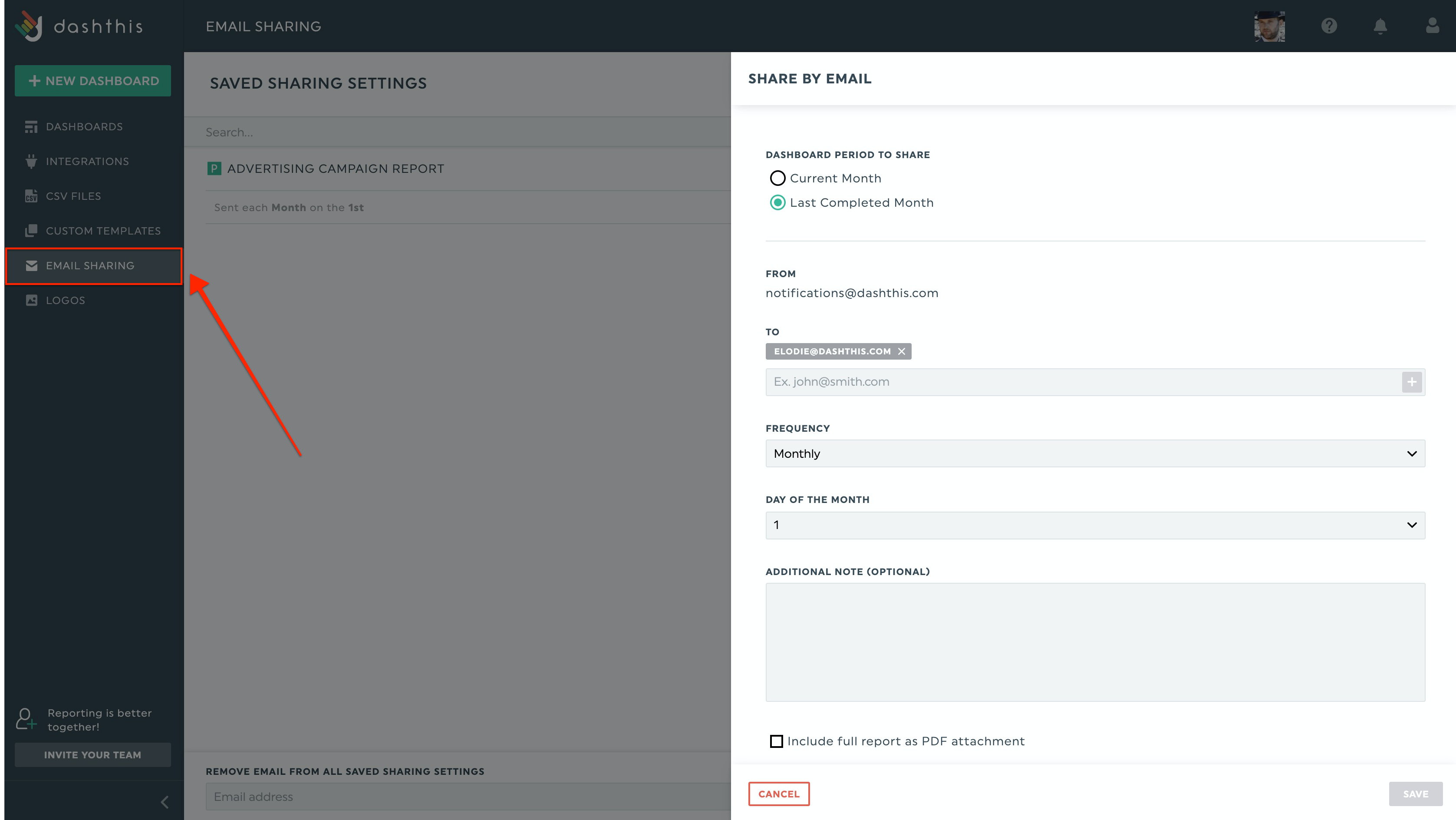 Here is an example of the email that your clients will receive through this email dispatch.
Your clients will have the ability to click on the "See your report" option in order to open the live dashboard in View Mode.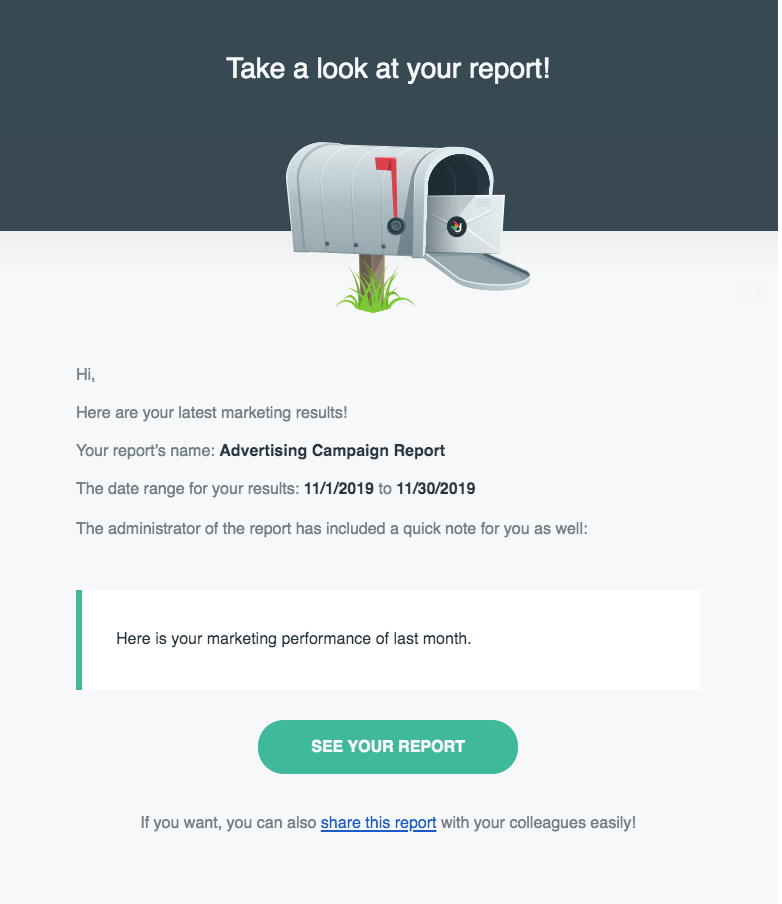 Want to customize this email? Learn more on our White Label URL option.