In DashThis, you can easily customize the look of your reports with our Colour Themes available on all plans. But you can also benefit from a fully branded custom design that will upgrade your reporting game!
There are two ways to customize the look of your dashboards in DashThis.
1- Colour Themes
You can apply any of the available colour themes through the dedicated panel inside each of your dashboards.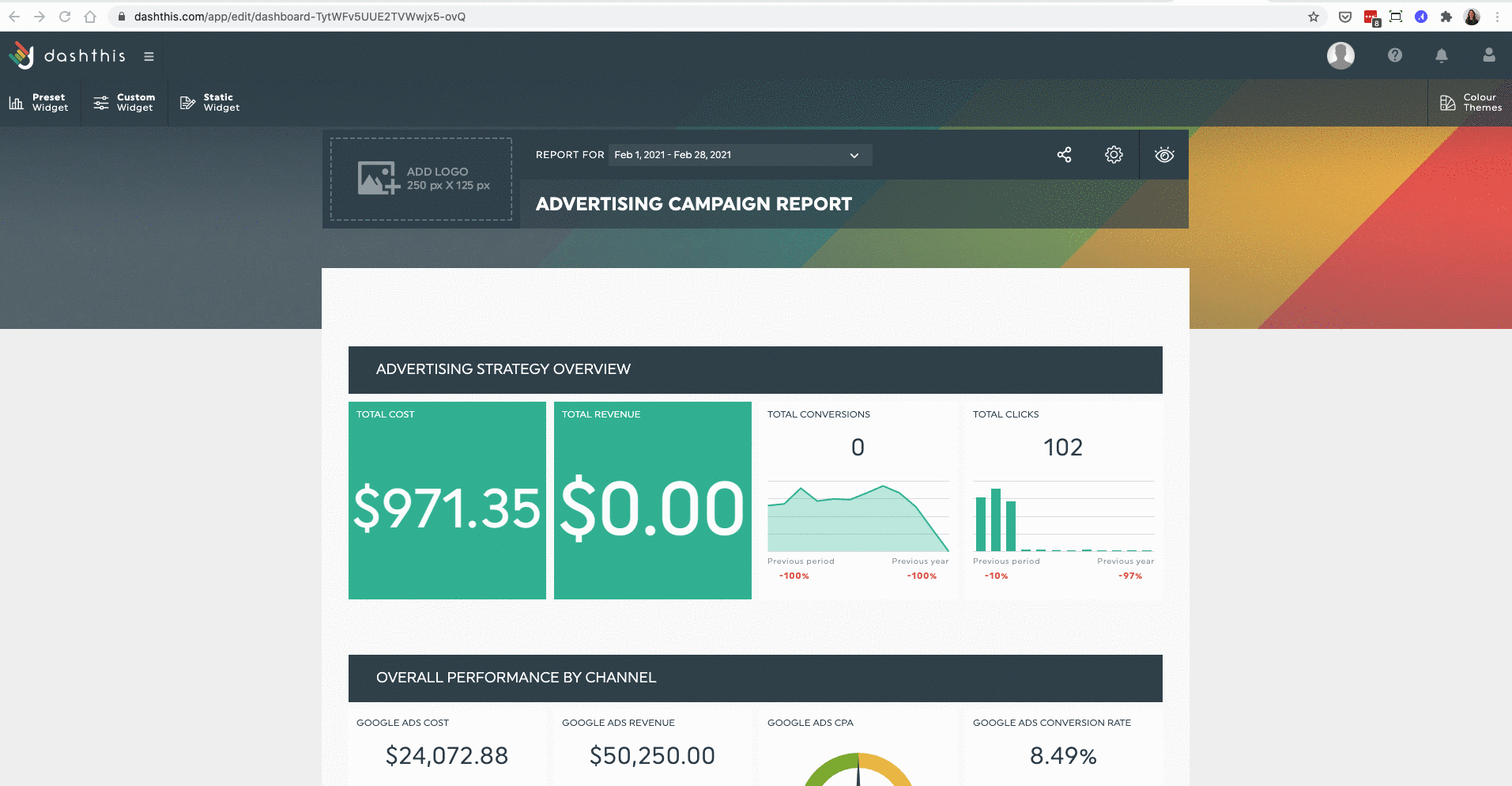 The colour theme will only be applied on the dashboard you are located in.
At any moment, you can remove the colour theme you've applied by reopening the same panel and selecting the DashThis default theme.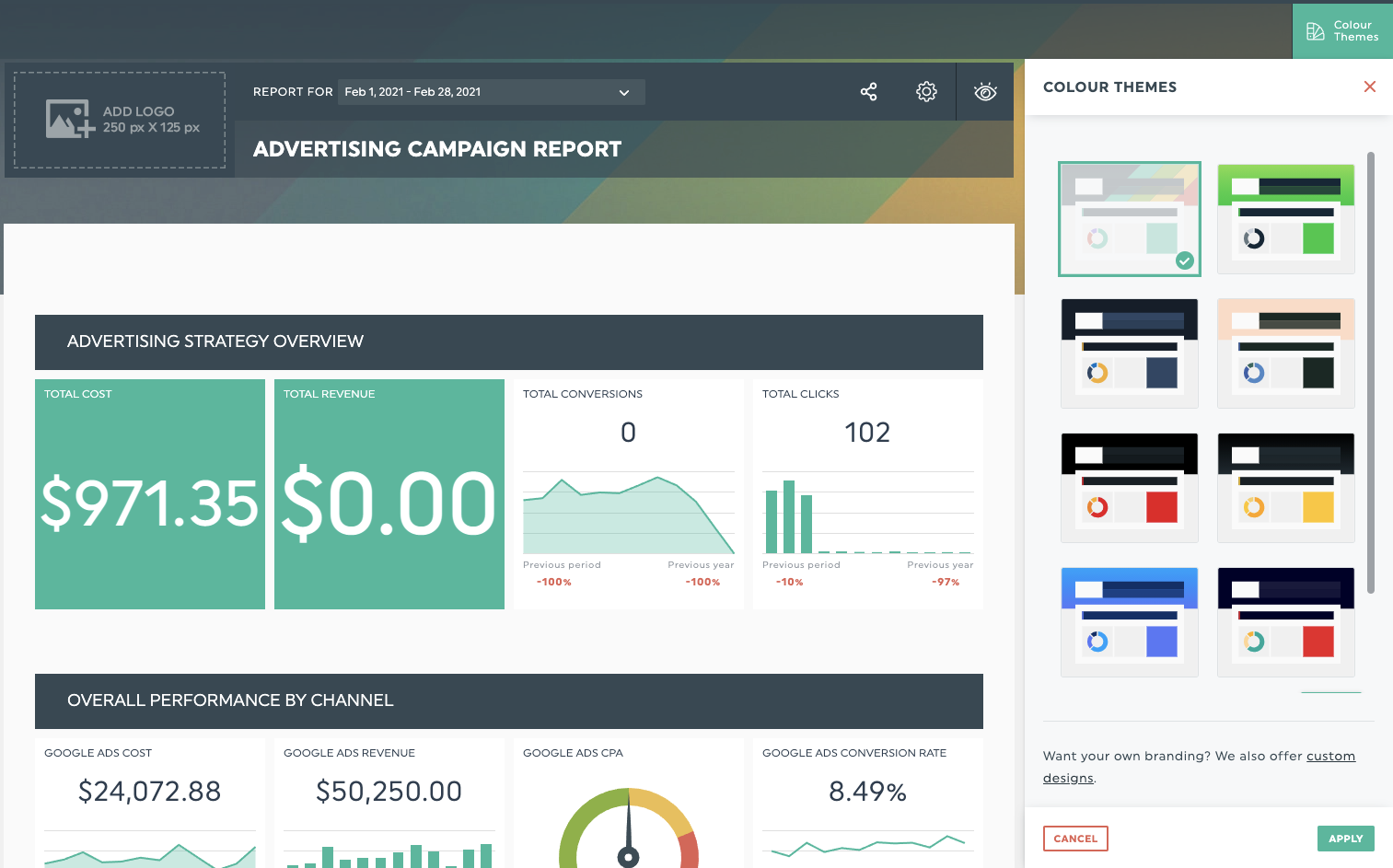 2- Custom Design
If you are trying to up your customization game and are looking for something closer to your branding, we got what you need!
We offer a fully branded custom design service where multiple elements in your dashboards from the colours, to the font styles, to the background image will be available to change based on your brand's graphic charter.
Choose a dark or a light theme
Change dashboard background for another colour or an image
Customize the widgets up to 10 colours
Change up to two font styles
Add a secondary logo
Change the position of the header menu, the titles, and the logo
We'll work with you hand in hand in order to achieve a high-quality design that is respecting your branding and making you look professional.

Note: Unlike the Colour Themes, the Custom Design can only be applied at the account level for all your dashboards at once.
This service is offered at a 995$ fee. If you're interested in this service, don't hesitate to contact us for more details and get started!