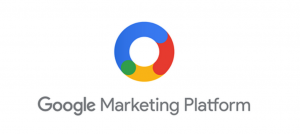 1- DoubleClick vs Google Marketing Platform
Since 2018, Google has unified its products under a single brand: Google Marketing Platform.
This means that all previous DoubleClick Solutions changed names and have been improved:
DoubleClick Bid Manager (DBM) is now Display & Video 360, a product that brings together planning, creative, buying, and measurement features into a single tool.
DoubleClick Search (DS3) is now named Search Ads 360.
DoubleClick Campaign Manager (DCM) is now named Campaign Manager.
DoubleClick Ad Exchange (AdX) and DoubleClick for Publishers (DFP) are now together under a single brand: Google Ad Manager
2- DashThis native integrations
When it comes to the integrations you currently have access to in DashThis, they are still working because the APIs haven't been changed.
DoubleClick Campaign Manager (DCM or Campaign Manager) and DoubleClick Search (DS3 or Search Ads 360) are still available integrations that you can connect in your DashThis account.
Learn more on how to connect those two integrations by reading our DoubleClick Campaign Manager article, and our DoubleClick Search article.
3- CSV Advanced Feature
As for DoubleClick Bid Manager, this one is not an integration natively offered in DashThis.
However, you can use our CSV Advanced Feature in order to import your DoubleClick data into DashThis and create a CSV Template based on your file. This feature is very useful since it allows you to consider your DoubleClick CSV data as a fully working data source, and create KPIs as you would do with any integration natively available in DashThis.
Go into your DoubleClick Bid Manager account and choose the report you want to export.
Export yourDoubleClick Bid Manager data and convert the file in a CSV format.
Set up your CSV Template for yourDoubleClick Bid Manager data and create your custom KPIs.