ClickMeter is a marketing links management system used to easily track views, clicks, and conversions from your links around the Internet. Since DashThis has its native integration, you can create dashboards using your ClickMeter data.

1 – Connect your account
In order to connect DashThis to your ClickMeter data, go to the Integration Manager. Find Clickmeter among the available integrations, and click on Add.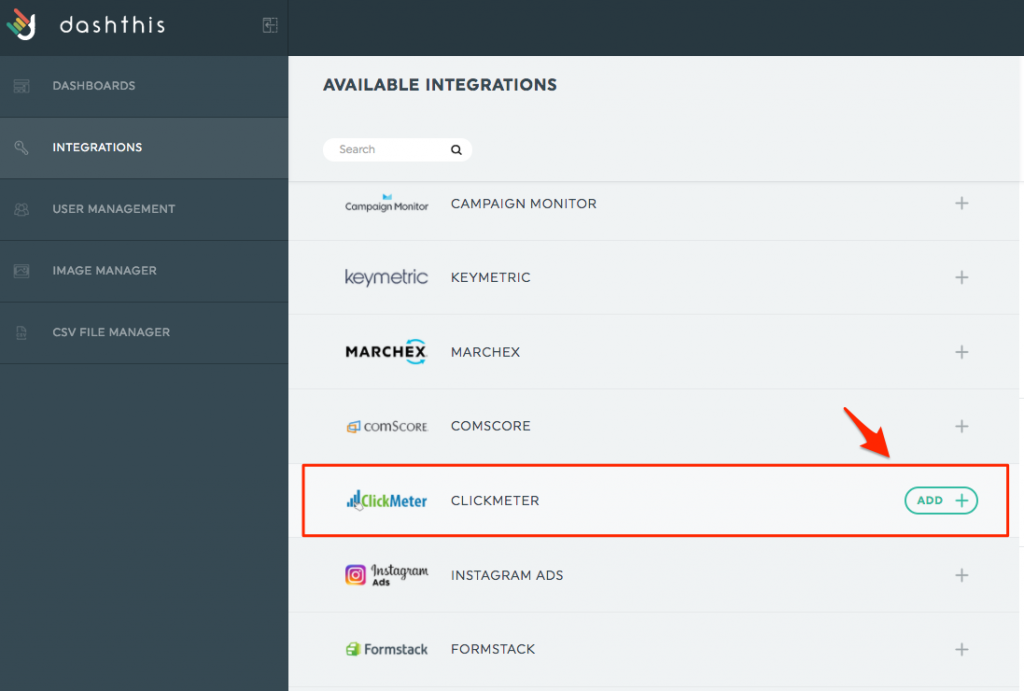 You land on page requesting two pieces of information:
Account name: The name want want to use to identify this account.
API key: You will find your API key in your ClickMeter account: http://my.clickmeter.com/api-key
Click on Add, and you're done!
2 – KPIs, metrics, and dimensions
The following KPIs are available from the Preset Widgets drop-down menu:
• Clicks
• Conversion Rate
• Conversion Value
• Conversions
The available metrics and dimensions are:
Metrics:
• Ad Clicks
• Conversion Rate (Leads/Clicks)
• Conversion Value
• Goal Completions Total (Conversions)
Dimensions:
There are no dimensions available at this time.
Our support team is always there for you if you have any questions!
You're still not a DashThis user? Try our tool for free!