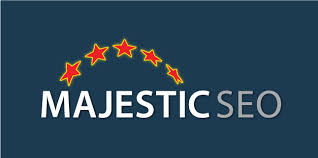 Majestic surveys and maps the Internet to create the largest commercial Link Intelligence and SEO database in the world. So, naturally, we have its native integration so that you can create dashboards and reports using your Majestic SEO data.
Note: In order to incorporate your Majestic data into your dashboard reports, please contact our support team so that they can activate the integration in your DashThis account! Once you've done this, you'll be able to follow the steps shown below.
1- Connect your account
a. Get the API Key
The first step is to enable the API in your Majestic account.
Log in into your Majestic account, and click on the API tab.


Check the box next to Enable API.
This will generate an API Key, which you need to connect your Majestic account to DashThis.
b. Add the integration
It's now time to create the connection between Majestic and DashThis!
In the Integration Manager, choose Majestic and click on Add.


A window appears at the right-hand side of the screen. Give your account the name you want in the first box, and enter your API Key in the second box. Click on Add.
The integration is now added to your account!
c. Add sources
One last step is required so you can see data in your widgets.
Under the section Integration in use in the Integration manager, find Majestic.
Click on the pencil icon located next to your account.
In the window that appears, two pieces of information are required.
Name: This is the name if your source for future references. It can be anything you want.
URL: Enter the client URL you want to connect. Ex: abc.com
It's all done! Time to create widgets!
2– KPIs, metrics, and dimensions
The following standard KPIs are available from the Preset Widgets drop down menu:
Anchor text used
External backlinks
Referring Domains
The available metrics and dimensions are:
Metric
Dimensions
Anchor text
Backlinks url
Referring domains
Do you have questions about Majestic integration? Our support team is always there for you!