How to create a separate login for a client?
In order to share your account with your clients, DashThis offers two different options:
Create one account and share the dashboards' URLs with your clients so that they can only access their dashboards. See below to learn more on how to share dashboards.
Become a DashThis Partner and create different accounts for each of your clients, while reducing the cost of your subscription.
Share your dashboards' URLs
You can give your clients direct access to their dashboards by providing them with your the URL.
Go to the dashboard's menu (or the group's menu, if you want to share an entire group), and choose the option Copy URL link. That's it!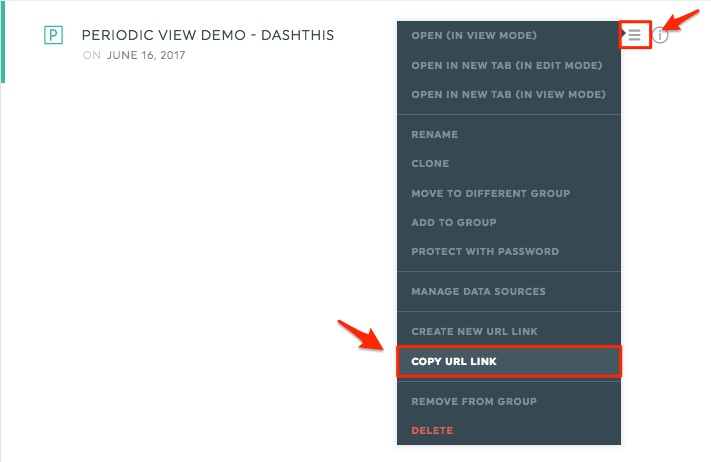 You can also customize your URL with your own domain name if you want, like reports.yourcompany.com instead of dashthis.com.